Physiotherapy in
Downtown Toronto
Expert physiotherapists helping
patients get better since 2008.
Physiotherapy
in Toronto
Expert physiotherapists helping
patients get better since 2008
Cornerstone Physiotherapy's mission is to be Toronto's most trusted and respected physiotherapy provider. Our clinics are conveniently located throughout downtown Toronto. Our physiotherapists are committed to delivering the highest quality of care and exceptional customer service.
We Are On Your Team
At Cornerstone Physiotherapy, our skilled physiotherapists are trained to quickly find the root cause of your problem and promote rapid repair. Our clinicians are committed to constant professional development, so you can be certain we use the latest and most effective techniques.
We respect the value of your time by providing a focused plan that ensures the greatest healing benefit. Our friendly administrative team will make appointments and billing seamless and our modern facility will provide everything you need, so you can concentrate on getting better.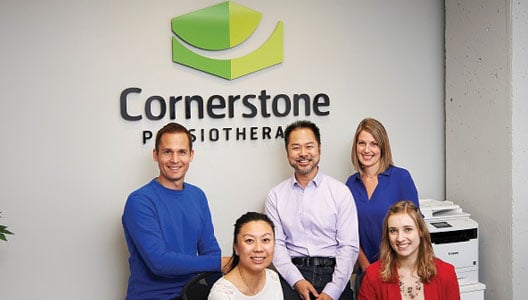 How Are We Different?
Quality Time

Every minute is spent one-on-one with your Physiotherapist. Hour-long assessments and half-hour follow-ups provide ample time to make meaningful progress at each visit.
Deep Knowledge
To work with Cornerstone, a therapist must demonstrate an insatiable appetite for excellence. We continuously update, expand and share our knowledge so our patients get the best the profession has to offer.
Customer Service
Convenient locations, plenty of morning and evening availability, direct billing to insurance and a promise to respond to your every need.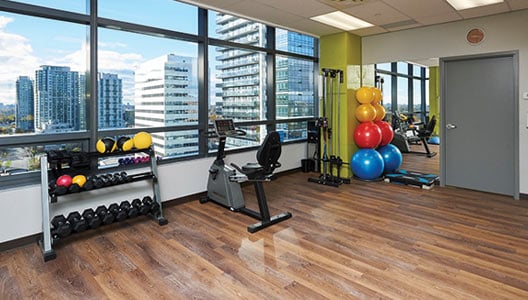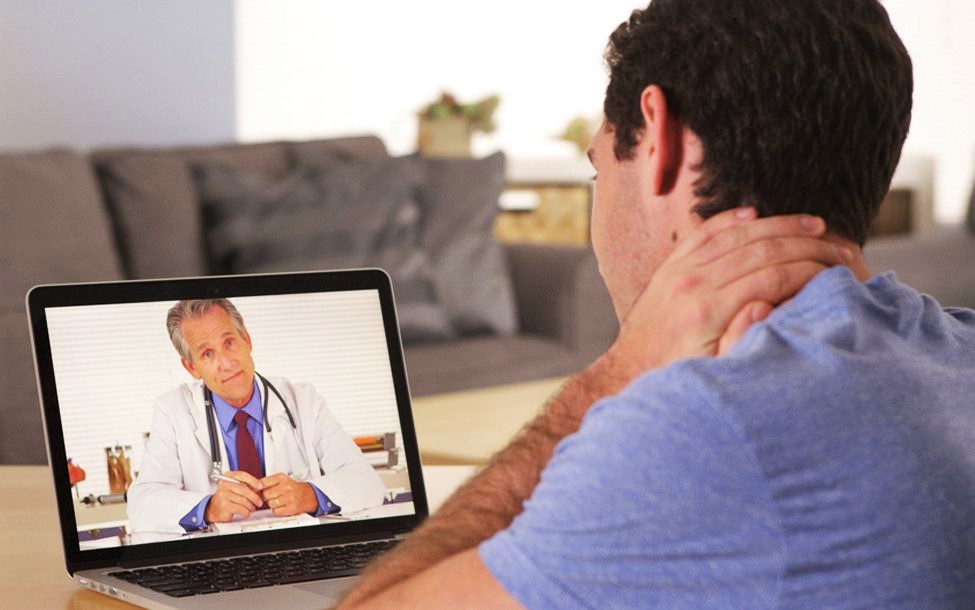 Virtual / Video Physiotherapy
We offer appointments with top physiotherapists in the comfort of your home.
Using telehealth technology, you can video-conference with one of our experienced clinicians to ensure you continue getting better, faster.
Click here to learn more about Tele-Rehabilitation
10 Minute Complimentary Phone Consult
Unsure if our services are appropriate for your problem?
We offer a complimentary phone consultation with a registered physiotherapist to discuss your issue and provide honest advice about treatment options.
Call us at (416) 595-5353.

Cornerstone Physiotherapy has been voted as one Toronto's top physiotherapy clinics.
Physiotherapy Services in Toronto
Cornerstone Physiotherapy's clinicians deliver a wide range of services to alleviate pain and restore mobility.
As Seen On:

Clinical Instructors With:

Our recent physiotherapy articles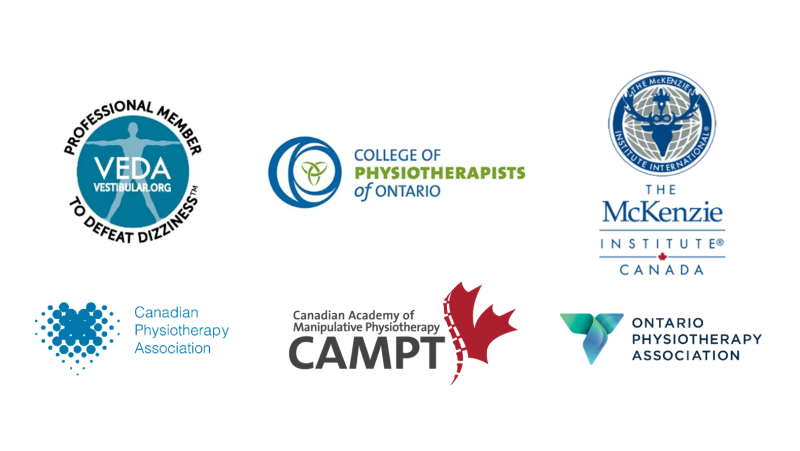 OUR 2 TORONTO PHYSIOTHERAPY CLINIC LOCATIONS

YONGE & COLLEGE
2 Carlton St.  Suite 1800
Toronto, ON
M5B 1J3
(416) 595-5353

UNIVERSITY & KING
55 University Ave.  Suite 1710
Toronto, ON
M5J 2H7
(416) 363-1975