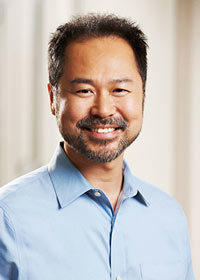 Joon Nah
Registered Physiotherapist
Certificate in Vestibular Rehabilitation
Joon is a highly experienced physiotherapist who specializes in a variety of techniques, including acupuncture, manual therapy, and vestibular therapy. Originally trained as an orthopaedic therapist, he has narrowed his treatment focus to vestibular rehabilitation, and currently he only treats patients who suffer from dizziness and post-concussion syndrome. Joon has worked with complex dizziness cases since 2007, completing several different post-graduate courses specific to this field. This includes his Certificate in Vestibular Rehabilitation through the renowned Emory School of Medicine in Atlanta. He believes that preventative maintenance and treating the root cause of injury are critical to optimal health. As one of the company's founders, Joon also mentors other Cornerstone clinicians, as well as students. Before becoming a physiotherapist, Joon was a professional musician, singing at venues across North America and Great Britain.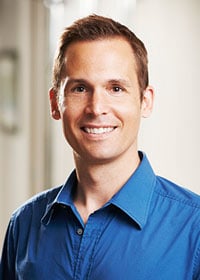 Adam Brown
Registered Physiotherapist
Adam is an experienced therapist with extensive training in musculoskeletal physiotherapy. In Addition to his professional physiotherapy degree, he has completed a post-graduate Masters of Clinical Science (MClSc) and is a fellow of the Canadian Academy of Manipulative Physical Therapists (FCAMPT). He is also fully credentialed by the McKenzie Institute International (Cred. MDT). Adam is committed to providing evidence informed care, and he uses his clinical practice to participate in various research projects. In addition to providing clinical and educational leadership at Cornerstone Physiotherapy in Toronto, Adam is an Advanced Practice Clinician for the University Health Network's Interdisciplinary Spine Assessment and Education Clinic (ISEAC) program.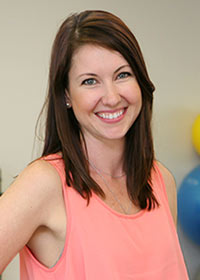 Jodi Arnott
Registered Physiotherapist
Clinic Director (55 University Ave.)
Jodi is the Director of the clinic at 55 University Ave. in Toronto. She is a strong believer in combining experience, evidence based practice and patient values. This is demonstrated through her diverse training, and excellent clinical outcomes. Her personal dedication to fitness and background in biomechanics allows her to effectively customize her physiotherapy programs for all of her patients. Jodi's commitment to the latest treatment techniques is supported by her continual involvement in variety of post-graduate orthopaedic courses. As a fully credentialed McKenzie Institute therapist (MDT) she has a specific expertise in neck and back disorders. Don't be surprised to see one of her pieces of art in a gallery some day. In her spare time, Jodi loves to paint!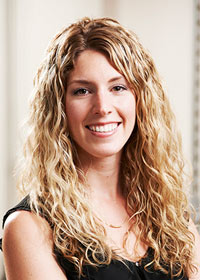 Aaron Stewart
Registered Physiotherapist
Certificate in Vestibular Rehabilitation
Aaron is an experienced therapist who helps her patients achieve their health goals quickly. She believes patient education is a critical part of any successful treatment plan, and works diligently to help her patients understand their conditions. After graduating from McMaster University, Aaron has continued her education with extensive training in manual therapy and vestibular rehabilitation. She has achieved the highest level of manual therapy training in Canada making her a Fellow of the Canadian Academy of Manual and Manipulative Therapists (FCAMPT). Her special interest and skill in treating dizziness disorders has made her very popular at our clinic! This interest took her to Atlanta, Georgia where she attained her Certificate in Vestibular Rehabilitation. Along with her clinical practice, Aaron is also an Adjunct Lecturer at the University of Toronto in the Physical Therapy Department where she enjoys giving back to the profession. Aaron has long been involved in figure skating and continues to enjoy the sport as a member of a synchronized skating team.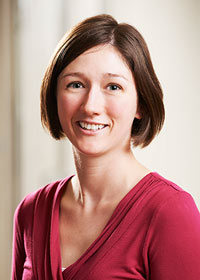 Sharon-anne Graham
Registered Physiotherapist
Certificate in Vestibular Rehabilitation
Sharon-anne is a very experienced and highly qualified physiotherapist. She has focused her career on orthopaedics, earning a certification as a Fellow of the Canadian Academy of Manipulative Physical Therapists (FCAMPT) and completing her acupuncture certification through the Acupuncture Foundation of Canada (CAFCI). She has also expanded her passion for rehabilitation to dizziness disorders, completing her Certificate in Vestibular Rehabilitation with the Emory School of Medicine. Sharon-anne believes that individualized and evidence-based care has allowed her patients to follow the fastest road to recovery. She has also transferred her love of teaching, as a mentor for students and developing physiotherapists. And it's a good thing that Sharon-anne enjoys running and walking, as she loves dogs! Ask her how many pets she has……..really!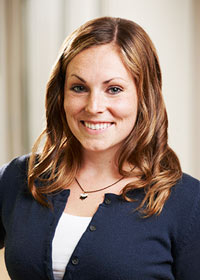 Jocelyn McEachern
Registered Physiotherapist
Jocelyn is an experienced Physiotherapist who consistently strives for the best possible results for her patients. She draws on a broad skill set including manual therapy, exercise prescription, acupuncture and therapeutic taping to create effective treatment programs for her patients. Her primary objective is to provide patients with the tools and knowledge to empower them to be active participants in their rehabilitation. Jocelyn's commitment to post-graduate education is exemplified through her well-earned designation as a fellow of the Canadian Academy of Manipulative Physical Therapists (FCAMPT). As a competitive squash, volleyball player and snowboarder Jocelyn has a unique understanding of the performance and conditioning needs of the injured athlete.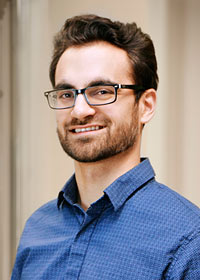 Rana Sunder
Registered Physiotherapist
Rana is a passionate therapist who combines evidence based manual therapy with functional exercise to achieve swift and successful outcomes for his clients. His early interest in sports specific training led him to pursue courses in functional movement and exercise prescription. He has achieved the highest level of manual therapy training in Canada making him a Fellow of the Canadian Academy of Manipulative Physical Therapists (FCAMPT). Rana also has a special interest in acupuncture and neuro-mobilization. Using a patient-centered approach, Rana values helping clients reach their specific rehabilitation and fitness goals. Rana spends time in Toronto playing recreational hockey and soccer, and takes a trip every year to either snowboard or surf!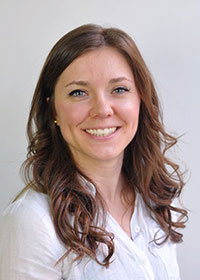 Anna Staruszkiewicz
Registered Physiotherapist
Certificate in Vestibular Rehabilitation
Anna is a graduate of York University (Kinesiology) and the University of Toronto (Masters of Physical Therapy). She is an experienced therapist who enjoys treating a wide variety of orthopedic conditions. She is dedicated to studying the most current research and applying it to better assist her patients. She has obtained advanced training in orthopedic manual therapy and acupuncture, and has achieved her Vestibular Rehabilitation Certificate from the prestigious Emory School of Medicine. Anna is eager to empower every patient with knowledge, and a better understanding of their injury in order to achieve optimal outcomes. In her spare time, Anna is an avid road cyclist and enjoys discovering the different routes Toronto has to offer.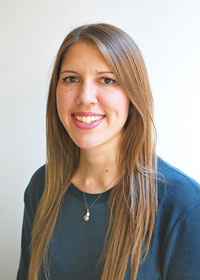 Sarah Eby
Registered Physiotherapist
Sarah is passionate about getting people better and helping them meet their specific goals. She is a skilled orthopaedic therapist who is committed to ongoing education both as a student and a teacher. After completing her professional physiotherapy degree from the University of Toronto (MScPT), she went on to obtain a Masters of Clinical Science in Manipulative Therapy from Western University (MClScMT) and became a Fellow of the Canadian Academy of Manipulative Physical Therapists (FCAMPT). She now assists and mentors students in all three programs. She believes that a combination of hands-on therapy, individualized exercises, and providing patients with knowledge to promote their own recovery, is the best recipe for success. In her down time, Sarah enjoys the great outdoors and loves to explore the many spaces and neighbourhoods Toronto has to offer.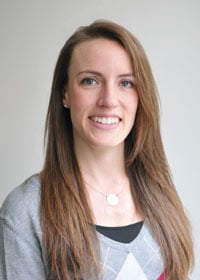 Laurel Brewster
Registered Physiotherapist
Laurel's personal interest in health and fitness drives her desire to improve the quality of life and functional status of her patients. Throughout her physiotherapy career, she has become experienced in treating many orthopaedic conditions with a special interest in sports injuries. She strives to keep her patients personally involved in their recovery, working with them to meet their individual goals. Laurel has completed courses in manual therapy, acupuncture and soft tissue release, and continues to advance her credentials through post-graduate studies.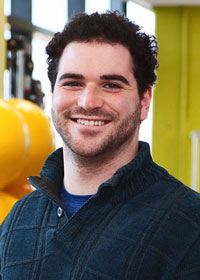 Geoffrey Dyck
Registered Physiotherapist
Geoffrey is a physical therapist with a strong background in strength and conditioning, and a special interest in Vestibular Rehabilitation treating patients with dizziness disorders. While studying at Queen's University he was heavily involved in athletics, playing varsity rugby and squash as well working as a strength and conditioning coach for school athletes. His passion for sport and exercise was established at a young age and Geoffrey grew up to play Junior Hockey and compete in cycling and track and field at the provincial level. During his athletic career, Geoff experienced several injuries, giving him the opportunity to experience rehabilitation as both a therapist and a patient. Geoff is actively involved in continuing education, taking manual therapy, exercise prescription, strength and conditioning, taping and acupuncture courses. He recently spent a year working closely with the Canadian Military, treating members of the infantry base in Petawawa. Geoffrey uses his skills to assess and develop comprehensive programs for people of all ages and abilities to improve performance as well day to day quality of life.
In his free time, Geoff continues to be actively involved in health and fitness and struggles to train the world's worst-behaved dog.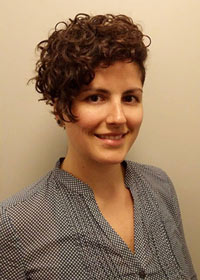 Hayley Shannon
Registered Physiotherapist
Hayley is a graduate of Western University with a Bachelor of Health Sciences and a Masters of Physiotherapy. She is passionate about providing the highest quality of individualized care while empowering her clients to become active participants in the rehabilitation. She utilizes a variety of techniques that manage pain, repair injuries and prevent recurrences. She has special training in acupuncture, soft tissue release, McKenzie therapy for neck and back problems, and shoulder rehabilitation. She is also an accomplished manual therapist. She is committed to pursuing the highest level of post graduate education through the Orthopaedic Division of the Canadian Physiotherapy Association. Hayley brings a sports background and many years as an elite hockey goaltender to Cornerstone. Outside of work Hayley enjoys spending time with her family, walking her dog, and finding great places to eat in the city.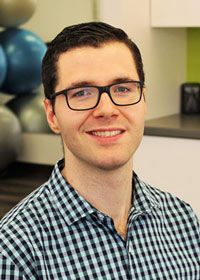 Giacomo Silvestri
Registered Physiotherapist
Giacomo is an experienced therapist with a special interest in musculoskeletal conditions to enhance sport performance, as well as training in vestibular rehabilitation to successfully treat dizziness. He graduated from York University with a Bachelor of Arts in Kinesiology followed by the completion of a Masters of Physical Therapy degree from the University of Toronto. He brings proficiency in a variety of skills into his treatments including manual therapy, functional dry needling, therapeutic exercise and taping. Giacomo is involved in mentorship at the University of Toronto MSc. PT program as well as sport coverage including the Toronto 2015 Pan Am Games, the 2017 Jr. Pan Am Badminton Championships and the Ryerson University men's baseball team. Giacomo stays active by playing ultimate frisbee, training for triathlon and strength training at the gym. He is currently training towards completing an IronMan Triathlon.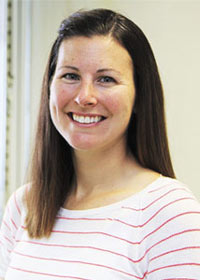 Sarah Farquharson
Registered Physiotherapist
Sarah is an experienced physiotherapist who believes there is great value in educating patients about their specific injury or concern. Taking a patient-centred approach, she will collaborate with them to develop individualized treatment plans that combine hands-on techniques with a specific home exercise program to get optimal results. Sarah completed her Masters of Physiotherapy at Dalhousie University, and was a lead lab instructor in their program for seven years until moving to Toronto. Sarah has continued her education with several orthopaedic manual therapy courses, acupuncture and dry needling. Sarah has played competitive soccer for many years, including varsity for Acadia and Dalhousie. In her spare time Sarah enjoys hiking, running, biking and trying to keep her dog Gus out of trouble.