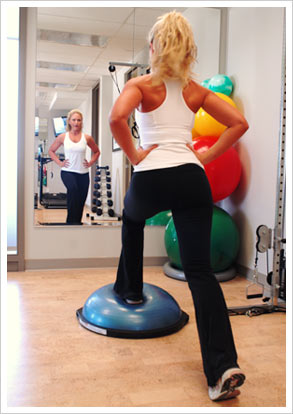 You'll feel better the moment you walk through the door.
We treat people, not just their injuries. The Cornerstone clinic is designed with your comfort in mind. Our equipment and services are first-class. Our space is open and inviting. You are able to relax and focus on getting better.
---
---
---
DO I NEED A REFERRAL FROM MY DOCTOR?
No referral is necessary to participate in physiotherapy treatment. However, patients are advised to check the details of their extended health benefits as some plans may require a physician's referral in order to get treatment costs reimbursed.
---
HOW LONG DOES A TREATMENT SESSION TAKE AND HOW MANY APPOINTMENTS DO I NEED?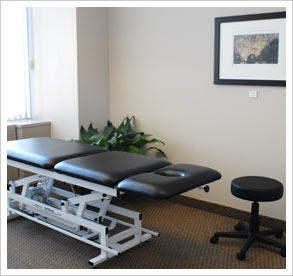 New physiotherapy patients have 1-hour assessments and follow up treatments are 30-minutes. All appointment times are one-on-one with your physiotherapist. The number of sessions you'll need depends on your condition. The initial visit gives your therapist the information they need to assess your treatment course. Your therapist will discuss this with you after your initial assessment
---
WHAT HAPPENS AT MY APPOINTMENTS?
At your initial visit, your physiotherapist will conduct an interview and a physical evaluation. This will be followed by your first treatment so you can immediately benefit from your experience at our facility. Treatment itself can vary depending on the type of injury that you are presenting with. This may involve education on your injury and how to optimize recovery, manual therapy (hands on treatment), physical modalities (e.g. ultrasound treatment, electrical muscle stimulation), and an exercise program.
---
WHAT DO I NEED TO BRING WITH ME?
We ask our patients to wear clothing appropriate to the type and area of injury. Shorts and a t-shirt or tank top is usually sufficient. Please bring any test reports or other medical documentation you feel may be helpful in your treatment planning to your appointments. If your condition is related to a work injury or an auto accident, we require your case manager's name and contact information, your claim number, and extended health benefits information.
---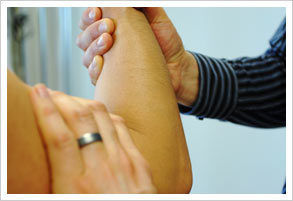 WILL PHYSIOTHERAPY BE ABLE TO TREAT MY PROBLEM?
We pride ourselves on helping those patients that have been unable to find their solution elsewhere.
We welcome the opportunity to answer any question you have about our services and how they can benefit you. Simply call or email us, and we'll get back to you promptly.