Physiotherapy in
Downtown Toronto
Expert physiotherapists helping
patients get better since 2008.
Physiotherapy
in Toronto
Expert physiotherapists helping
patients get better since 2008
Cornerstone Physiotherapy's mission is to be Toronto's most trusted and respected physiotherapy provider. Our clinics are conveniently located throughout downtown Toronto. Our physiotherapists are committed to delivering the highest quality of care and exceptional customer service.
We Are On Your Team.
At Cornerstone Physiotherapy, our skilled physiotherapists are trained to quickly find the root cause of your discomfort and then promote rapid repair. We use the latest techniques. We respect the value of your time. We help you feel attended to and relaxed when you visit. Whether you have a sports injury, back pain, or recent surgery, you'll spend the least amount of time to get the greatest healing benefit. Then we'll show you how to help yourself, so you'll heal even faster.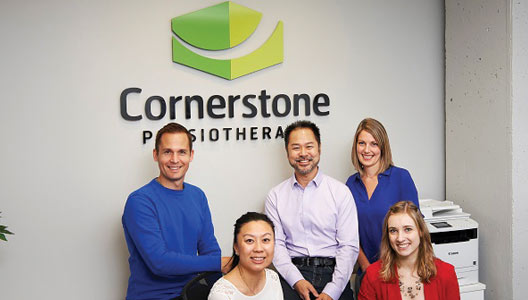 How We Are Different
You will spend more one-on-one time with your physiotherapist. Full hour assessments and 30 minute follow-ups provide a better understanding of your problem and more time treating it. We don't employ assistants or aides. Every minute of your appointment will be with your therapist. Our physiotherapy clinic ensures your expectations are met. From assessment to treatment, booking to billing, and intake to discharge, your experience with Cornerstone Physiotherapy is our top priority — we guarantee it.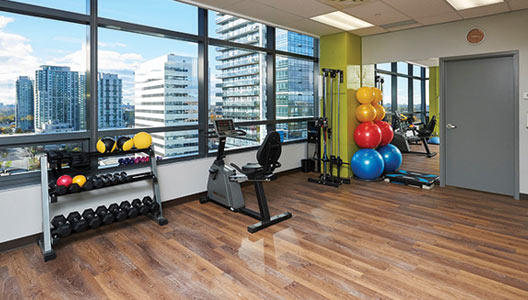 10 Minute Complimentary Phone Consult
Unsure if any of our services are appropriate for your problem?
We offer a complimentary phone consultation with a registered physiotherapist to discuss your issue and provide honest advice about treatment options.

Cornerstone Physiotherapy has been voted as one of the top physiotherapy clinics in Toronto.
Our recent physiotherapy articles